Miyamoto Ikana




ALIGNED WITH

HAILING FROM

GHOULS
❝ THREAD TITLE:

Babysittew? [Open To CM]

❞
WRITTEN BY:
Miyamoto Ikana
Young Miyamoto Ikana was simply in her newly brought bed thanks to her papa best known as Czar. Well, he had to go to work about every day, so she was told that she was going to get a babysitter. He needed someone to watch her while he was off. However, the babysitters job was not to keep her in the house. It was to go with Ikana and have fun with her wherever that might be and take care of her. Well, the man was gone already and now she was flipping through channels on the television while she waited for someone to arrive and ring the doorbell. Hugging her old cat plushy named "Kitty" after the american word, she laid on the large couch set up.
She wore no shoes and she wore a comfortable T-Shirt and she didn't even bother wearing pants at the moment. Just in her undies, she was flipping through gameshows, news, anime, and a couple other things. Food was prepared if she wanted it. She didn't have any set bed time. She had a loooot of freedom as a former orphan that was adopted by a mob boss. Ghouls had very free lifestyles. No major need to be educated for human society. They could live how they wanted really. All they had to worry about was rent and entertainment. Her thin frame was visible in her very large shirt she was borrowing from papa. Ah yes, being daughter of the underboss of the crooked man had its benefits. Now...who and what was her babysitter and what were they going to be like?
It was 8 AM and it was generally a warm day. Maybe a little bit too warm to go out and enjoy the outside. There seemed to have been a mix up in the text sent to the babysitter as the message said, "She's my baby that needs a lot of caring and love. If you fuck up in any way, you're in trouble." Perhaps the babysitters had been expecting an infant of some sort? Perhaps not? Her yellow eyes were glued to the screen in interest as she tried to speak the english tidbits.
"Green. Tea. Cophee. Co-la."
It was all very fascinating. She had been reading a lot in her spare time too. Not much better to do really.
OOC:
Appearance:
http://data.whicdn.com/images/116772241/large.jpg
08-05-2017, 01:21 AM
(This post was last modified: 08-05-2017 01:24 AM by Miyamoto Ikana.)
QUOTE POST
Salim Harad




ALIGNED WITH HAILING FROM

9th Ward Enforcer

PLAYED BY -

SwordOfTheWest
PROFILE:
Salim Harad
WEAPON:
The Arc
STATS:
SPD 8 | STR 6 | DFN 4 | ADPT 4 | LNG 4 | STM 6
INFLUENCE POINTS:
3600.00
❝ THREAD TITLE:

Babysittew? [Open To CM]

❞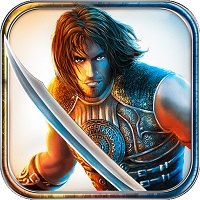 MEN AND MONSTERS,
A THIN LINE SETS THEM APART.
WHERE DOES THE MAN STOP?
AND THE MONSTER BEGIN?
The day felt rather cool. Sure to the locals perhaps would call it warm or even hot, to Salim the current temperature was but gentle after being experienced in traversing deserts under the scorching sun while wearing heavy combat gear.
So yeah, the breeze felt rather cool and he was at an impasse on how he was supposed to feel.
This was…not how he saw his day going. But the Underboss was a rather nice friend of him and a busy man who needed someone to take care of his little girl from time to time.
But he was a busy man too, he had places to be, people to kill.
He sighed getting out of the black muscle car he was driving, a sleek, dark machine carrying a dangerous payload.
Why, him of course.
The sun greeted him and his brown hair shone like chocolate in the sunlight, his skin like caramel as he closed the car door and walked towards the house, sleek, shiny, black dress shoes echoing in the pavement. The open jacket of the dark purple suit fluttered in the breeze as well as the matching purple tie and the black dress-shirt underneath.
The kid wasn't that bad, he pondered, he was rather fond of her, which in and of itself was a rather rare thing coming from the man known as Saladin.
Green, emerald eyes met with the doorbell.
The sound reverberated inside the house, reaching a certain little girl inside.
❝
☑ TAGGED: | ✎ WORDS: 246 | ✉ NOTES: Salim Harad; Mercenary, Gentleman, Certified Babysitter
TEMPLATE © ZODIAQUE OF DECADENCE
QUOTE POST
Fortune favors the Bold...
Miyamoto Ikana




ALIGNED WITH

HAILING FROM

GHOULS
❝ THREAD TITLE:

Babysittew? [Open To CM]

❞
WRITTEN BY:
Miyamoto Ikana
It was 8:06 AM when the doorbell reverberated through home. Eyes widening, Ikana stood calmly before stepping a good ten steps to reach the front door. Raising her hand up, she unlocked the door and opened it reveal a man known as Salim. Looking up with a sleepy look, she yawned adorably with her mouth open so wide it looked like it might lock. Then, she smiled brightly.
"Uncwe Salim! Konichiwa!"
She seemed pleasantly surprised as she playfully stepped forward and touched his hand.
"Awe you my babysittew today?"
Two sets of yellow, large, childlike eyes stared at the man's somewhat light chocolate face. Snuggling her face into the man's leg, She was not quite aware that she was going to have two babysitters. She had been training more since their last meeting.
Looking up cheerfully, she slowly attempted to guide him into the apartment building.
"Want sometin ta eat or dwink? Papa bought stuffs fow all da people who're gonna be watchin me."
The little so called princess had finally gotten some things to entertain herself with including a coloring set, some stuffed plushy, etc. Three sat on the couch, a teddy bear, an old looking cat at front, and a sort of toy fish at the back. Releasing the man's hand, she walked off for a moment before returning with what appeared to be a Sunny-D.
"Hewe you go!"
She looked tired...very tired what with the black rings under her eyes.
Handing the cool bottle of liquid to the man, Ikana smiled brightly.
"What awe we gonna do today? Oh! Also, wanna see what I've been doin?"
She was just...curious if he was interested in her at all, her hobbies, what she likes to do in all the time she's had by herself. Czar was making sure a guardian was now watching over her at all times...and was asked not to leave the house at least unattended. Well, now that Salim was here, they could do just that. Rubbing her eyes and rubbing the back of her tangled hair, Ikana slowly held her arms out wanting to be lifted.
"To my woom!"
Making a turn to the right, they would find a room labeled
"Ikana's Room! No Doves Allowed!"
It was written in girly cursive and had a picture of a neatly drawn bird looking uncannily to a dove's uniform bird in blue with an X through it. Opening the door, the paint was baby blue as around there was...smaller furniture including a table with teacups on it, a smaller bed in the corner, another table set with drawings and such scrambled around the place, and finally, a small book case which had a few thick texts within it. It was the epitome of a child's room.
"Take off shoes pwease! Welcome to Ikana land! I'll give you a gwand tour!"
08-10-2017, 05:29 PM
(This post was last modified: 08-11-2017 05:48 PM by Miyamoto Ikana.)
QUOTE POST
Salim Harad




ALIGNED WITH HAILING FROM

9th Ward Enforcer

PLAYED BY -

SwordOfTheWest
PROFILE:
Salim Harad
WEAPON:
The Arc
STATS:
SPD 8 | STR 6 | DFN 4 | ADPT 4 | LNG 4 | STM 6
INFLUENCE POINTS:
3600.00
❝ THREAD TITLE:

Babysittew? [Open To CM]

❞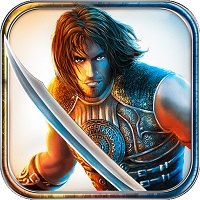 MEN AND MONSTERS,
A THIN LINE SETS THEM APART.
WHERE DOES THE MAN STOP?
AND THE MONSTER BEGIN?
He bowed at the little lady, a little movement of the head as he directed a hand to his chest in a graceful fashion, who welcomed him to her home.
"
Ah! If it ain't my favorite princess
" He greeted, faking surprise with a cheery tone, his own Japanese thick with his foreign accent.
"
For now, yes
" He said softly, entwining his tattooed hand in her tiny fingers as he stepped into the premises, black spiraling patterns on the skin. "
Another princess will be joining us soon
" he added with a mischievous smile and a glint in his emerald eyes. Watching Lana perform the nurturing task would be most entertaining, considering how high and mighty she usually acts around all living things.
He let her guide him through her home, a rather nice looking place, all comfort and warmth.
Heh, he wouldn't have expected such a thing from a man like Czar, still, the man was a killer, a struggler since young age like Salim himself who had earned the right to attain luxuries. He gracefully accepted the gift of a beverage, smiling at her as his tattooed hand took hold of the little bottle and opened it. He took a quick gulp, which was followed by an exaggerated hand motion and refreshed sigh, it tasted sweet, not his usual choice of beverage.
A few theatrics could be forgiven for a little girl's smile.
"
Quite refreshing
" he reassured her before lifting her with ease, her little frame and lack of weight paired with the man's powerful complexion allowed him to lift her up with just one arm before he placed her behind his head, legs dangling at both sides of his neck.
"
Sure enough, little thing, do tell me of your antics
" He softly told her, half faking curiosity, being morbidly fascinated as he was for her killing potential. He ached to know what sort of mayhem she had unleashed upon the city.
Her room was as sweet as its owner, bright colors and comforting atmosphere filled with that childish joy that Ikana herself radiated. It made him…a little uneasy, a little bitter in the dark recedes of his soul. He never had a room like this, never had any plushies or crayons or toys. At her age all he had was a hole and a knife.
His father was War and Suffering his mother.
Still, he refrains from questioning his Underboss's raising methods, for it is not his business, the girl wasn't soft, despite her sweet appearance. He obliged the sweet creature's demands and took the black dress shoes off, standing in equally black socks.
"
Well then princess
" he sweetly replies "
Show me then
"
❝
☑ TAGGED: | ✎ WORDS: 435 | ✉ NOTES:
TEMPLATE © ZODIAQUE OF DECADENCE
QUOTE POST
Fortune favors the Bold...
Miyamoto Ikana




ALIGNED WITH

HAILING FROM

GHOULS
❝ THREAD TITLE:

Babysittew? [Open To CM]

❞
WRITTEN BY:
Miyamoto Ikana
What a wonderful thing to know that another princess was coming!
"Yaaay! Anothew pwincess!"
Formalities taken care of, Ikana guided the man into Czar's and her own nice looking kitchen. The floor was tiled, the living room was mahogony, and the place generally looked pleasant. It would look completely clean if not for the few toys that rested in the room. It was still generally clean though. The toys on the couch were her couch potato buddies. They were fun to talk to and play with whenever she was bored of television. Handing the bottle of orange juice to the man, he took a sip and then with an exaggerated flair told her it was refreshing. A giggle was deserved from those antics and from the fact she was glad to help him from the hot weather.
Another laugh of surprise as she was lifted so easily!
"You'we weally stwong uncwe Salim! Go horsie go!"
As they reached her familiar territory, Ikana placed her hands on the man's head before taking in that scent. Placing her hands around his eyes for a moment, she slowly unfolded them.
"Well, thewe's lots I've been doin! You awe my samuwai since I'm a pwincess! Welcome!"
Stepping off and apparently having called Salim a horse, a uncle, and Samurai in less than five minutes, Ikana would lean and fall off the tall man before entering the carpeted floor of her room. Gesturing the man to follow, she'd first lead him to the drawing table. Around it were several strewn about pieces of art, all of them...very refined surprisingly as one was a rather accurate drawing of a partially dark skinned man with tattoos, a suit, holding something akin to a Rapier, and next to him a suitcase. This was made with paint. Another was a drawing of a weasel, rather realistic although with red eyes with its tail segmented into two. On it the paper reads,
"Pop goes the weasel."
Bright drawings were on the front...although behind all that were darker colored ones if he were to take interest. However, that was ignored for a moment as she walked to her table of china.
"Reyda, Kyoko, Tsuki! This is our newest Samuwai! We've got to tawk in ouw meetin latew on how we are gonna take down da evil dove monstew!"
The china and the teapit were clean. Seemed she just played pretend here. The three plushy that rested there were cheerful. One was a rabbit with a bright grin on its face, too happy for words. Another was a fox with its hands raised constantly in a "I wanna hug you pose." The third was a ladybug with its tongue sticking out of its mouth. They were her cabinet and her trusted comrades! If he were to walk past them, they still had the price tags on them.
Taking another step to her bookshelf, the little girl looked at the various books at the front of the bookshelf. Cat in the Hat, Green Eggs and Ham, The Hungry Catterpillar, etc.
"Dis woom is a secwet otay? Pwease don tell daddy anythin. He's gone workin a lot, but he's been tweating me wike a big baby! My kingdom is secret even to daddy! My fwiends dewe won't tell him nothin, I know."
08-10-2017, 10:02 PM
(This post was last modified: 08-10-2017 10:41 PM by Miyamoto Ikana.)
QUOTE POST
❝ THREAD TITLE:

Babysittew? [Open To CM]

❞




"Ahhh, I can't believe I'm late...can't you drive any faster?!"



The taxi driver, whose cab she was currently sitting in, turned to face her and shot her a dirty look before turning back around and replying.

"Lady, this is as fast as the traffic moves. You wanna take it up with the transport authority, not me."

Lana sighed, exasperated at the fact that a lowly cab driver was talking back to her. Didn't he know who she was? Lana Chiyou, founder and Chairwoman of

the

Sen-Hana Fashion Firm, was being smart-arsed on by a commoner! Why, oh

why

did her chauffeur choose this day, of all the 365 days in the year, to get a stroke and end up in hospital?!

At least she could be sure to have bought every set of clothing she'd listed down; her good eye for shopping had not at all been rusty. Glancing out of the window, she grimaced as the traffic light ahead remained stubbornly red, denying her passage and wasting precious minutes. She would be suing a good amount of traffic department workers when she got back home.

Determined to make at least some use of her time, Lana directed her attention to the mountain of bags sitting beside her and inventoried all her purchases again, counting them carefully; each bag contained a new set of clothes for Czar's little girl, Ikana, and each one was of her company's design. Just thinking about it made her feel warm and fuzzy inside.

The six outfits had cost her quite a chunk of her income, but oddly enough, this little Ghoul girl, this...Ikana, if she remembered correctly, made her feel something deep inside herself that she knew would burn with guilt if she didn't make the little creature feel welcomed. That little girl had awoken something in her the night they'd met over Salim's phone, something she'd not felt in a very, very long time.

As she pored over the receipt, crunching numbers furiously in her head, the cab driver turned around again with a more sympathetic look on his face, and offered her some compensation.

"Sorry about this, lady, I promise we're smooth sailing after this one intersection. Tell you what, I'll take that three hundred yen off the meter, just 'cause I'm a nice guy, and you look like you've had a shitty day. How's that?"

The driver's unexpected interruption broke her chain of thought, and her calculations suddenly fell apart. She groaned in frustration, but accepted his offer anyway.



"Sure, sure, three hundred, whatever pleases you..."



"Geez, lady, you sound like you're going to have a breakdown soon. Daughter's birthday or what?"

"Wh-what? N-no, no...not

my

daughter," she said, rather pointedly. "A daughter of my

friend's

. He's out, so I'm minding her and this is...a goodwill's gift, I guess?"

"Damn, lady, who is this 'friend' of yours? Some politician, businessman or what, why you gotta suck up to 'em so much?"



"No, no, no! This isn't...gahhh, just keep driving and do your job, it's not your business!"



"Alrighty, buddy, won't ask again...wow."



"Good...I'm making a call now..."

she announced to nobody in particular, swiping through her contacts history and tapping 'Enforcer Saladin'.



"Hey, Saladin...are you there already? I've gotten held up in traffic, usual driver got a stroke, going to be late...If you'd just take care of her until I come, I would appreciate the gesture very much."



She really regretted not bringing her aspirin again.




money, money, money, like water to me





☑ TAGGED: --- | ✎ WORDS: 575 | ✉ NOTES: ---
TEMPLATE © ZODIAQUE OF DECADENCE
08-11-2017, 10:34 AM
(This post was last modified: 08-13-2017 07:55 AM by Lana Chiyou.)
QUOTE POST
Salim Harad




ALIGNED WITH HAILING FROM

9th Ward Enforcer

PLAYED BY -

SwordOfTheWest
PROFILE:
Salim Harad
WEAPON:
The Arc
STATS:
SPD 8 | STR 6 | DFN 4 | ADPT 4 | LNG 4 | STM 6
INFLUENCE POINTS:
3600.00
❝ THREAD TITLE:

Babysittew? [Open To CM]

❞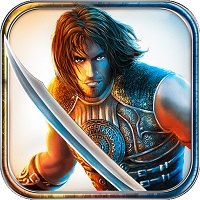 MEN AND MONSTERS,
A THIN LINE SETS THEM APART.
WHERE DOES THE MAN STOP?
AND THE MONSTER BEGIN?
A samurai huh?
He chuckled at the thought. Nah, he was no honorable sword-master from the Land of the Rising Sun, not of noble birth or lineage, nor bound by a code of honor, nor unwavering loyalty to an almighty Daimyo.
He was but a sinner, a sell-sword out of faraway lands, his blade and the arm that wielded it sold to the highest bidder. If anything, he felt more kinships towards the Janissaries, the unwavering scimitars of the Turkish Sultans of Old, stolen from their homes to be shaped into weapons of war.
Perhaps that's why his mask had that particular shape.
He quietly inspects the drawing table, taking that one particular drawing that obviously seems to represent him. The drawing was still particularly childish and sloppy, but her artistic abilities were obviously beyond her tender age, a few years of practice would turn her into quite the savant.
"
Well who might this dashing lad be?
" He told the girl with a chuckle and a mischievous glint in his eyes as he held the drawing next to his head, as if to compare the resemblance.
He was distracted from checking on the other pieces of art at the sound of the girl's voice talking to her (ridiculously big if you were to ask him) plushed animals. At her next words he arched an eyebrow as he squatted to her level with a mischievous grin.
"
A secret realm for a little princess? Hm…that does pique my interest…
" he says, exaggerating his level of curiosity and meditation "
Very well! Let it be known that I, Salim Harad, am no snitch!
" He declares with an over the top display of emotion as he proudly fists his chest.
Their little adventure however, was interrupted by the ringing of his phone inside of his pocket. His grin widened as he already had a suspicion of who was on the other side of the line.
Ah, perfect
He thought as he read the display on his phone.
"
Do excuse me, little thing
" he said with a wink as he got back up "
A princess is calling
"
"
No…

The

Lana Chiyou, driving on a cab like a mere peasant?
" He greeted with mock shock, he knew she had to be in a cab if the driver was unavailable, she would never lower herself to the use of public transportation. It would be pretty hard to not notice that he was enjoying himself, he was making it quite obvious. "
Now, now poor thing. I'm guessing you'll be expecting me to pay some desk bureaucrat a visit in the foreseeable future. You should have just accepted my offer and let me drive you here y'know?
" He cooed with a grin on his face, talking to the Princess of The Glass Tower was always a treat.
"
Besides…the car's nice
" he teased, even though he truly didn't understand why she wouldn't let him drive her here, pride perhaps. "
On another note, yes, I am here and little Ikana's giving me a tour of her so called Ikanaland, quite lovely I must say
" He finished with flashing smile and a wink to the little girl.
❝
☑ TAGGED: | ✎ WORDS: 522 | ✉ NOTES:
TEMPLATE © ZODIAQUE OF DECADENCE
QUOTE POST
Fortune favors the Bold...
Miyamoto Ikana




ALIGNED WITH

HAILING FROM

GHOULS
❝ THREAD TITLE:

Babysittew? [Open To CM]

❞
WRITTEN BY:
Miyamoto Ikana
As the man grasped one of her drawings, admiring it, the little girl had pointed her finger straight at him.
"It's you silly!"
When asking him not to tell her father about her ever so childish room, Ikana was about to speak before she was interrupted. A phone call. With a puff of her cheeks and an annoyed look, Ikana looked at the man before slowly turning and looking through her book shelf before turning and hearing him talk about Ikana-Land! However, her eyes looked a bit curious as she tugged at his pant leg.
"What's it wike widing in a car? I never been in one befowe."
With big puppy ghoul eyes, she wanted to know. The sweet leather luxuries of a good car.
"Is dis the pwincess? Can I pease tawk to her?!"
Overly excited, she hopped up and down with glee before clapping her hands.
"Hewwo? My names Ikana and uncwe Sawim said I was a pwincess! I can't wait to see you soon!"
She wanted to get in on this conversation. The wiry little ghoul then leaped backwards onto her bed before she wondered what the other princess, Ikana, and herself would be doing this fine day. Would they be playing games? Would they go out training? Would they adventure off into the city and look for mischief? Would these two help Ikana find her old house? It was then that she stopped when she felt dizzy. Man...she wasn't feeling so good lately.
Papa Czar wasn't going to be back for a long while due to work, and so he relied on Lana and Salim by extension to watch over her. Obviously he was hoping for them to keep her out of trouble, and if she did get into trouble, be able to take care of her and themselves in such a situation. The young ghoul laid back down on her pillow before rubbing her forehead.
"I'm gonna meet a pwincess! Can't wait! Can't wait! Can't wait!"
That adorable smile was on her face before she hugged one of the soft, almost marshmallow like pillows that rested on her bed. She imagined a woman wearing the most pinkest of kimono, entourages of guards, and the fairest look across all the land. Then...she realized she really didn't have any outfits like that. An anime sweatdrop just came across her head as she realized she needed something amazing to dress up in!
"Scuse me uncwe! Be wight back!"
Opening the closet, she walked inside before the door quickly shut.
QUOTE POST
❝ THREAD TITLE:

Babysittew? [Open To CM]

❞




"Sh-shut it, Saladin! You know that I'd never get on any public transport! Have you ever even seen what Shibuya Central looks like at peak hour? That's far too many people to feel safe around! That's why I need you!"



SHIT!



"I-I mean, that's why I hired you! You're supposed to be accompanying me, not taking a joyride in that claptrap car of yours! I-Idiot!"



She hadn't meant to say that! Any of that! The driver was roaring with laughter in the front seat, trying hard as he could to keep the car in check as well as laughing his head off. Lana's cheeks burnt a fiery red; this day was taking too much of a toll on her, dammit!



"Ahem...anyway, thanks for your offer, but as for the bureaucrats, I'll do that myself; violence in the political systems tends to get little iffy to explain, even at the best of times. Ah, what's the use of explaining it to you? Just...take care of the kid..."



She pulled the receiver end of the phone away from her burning face and took a few deep breaths to calm herself, recompose her usual cold, professional demeanour. Yes, this whole babysitting deal was just another business deal for her, nothing so strange about it. Objectivity, Lana, objectivity.



"No, Saladin, for the last time, that car of yours is far too flashy. It draws attention, and as much as we both would like a pack of rabid reporters and rival fashion critics on our tail constantly, I suggest you keep our transport options separate."



She answered Salim's queries in a much calmer mood. Ah, better...it was good to know that it would take more than a single bad day to bring her down.



"Ikana...land? Sounds...fairly intriguing. Mind showing me what I have to look forward to?"



She pressed the 'Request Video-call' option on her phone, and a trio of bobbing ellipses indicated that her request was pending processing. Yes, a video-call would be quite nice; she had been waiting all week to see that little prodigy of a Ghoul again.

As she waited, Lana pondered what kind of room Ikana had. As the child of the Underboss, she could imagine that it would at least be liveable to some degree, if not slightly more affluent than the average child's bedroom.

As a girl, her own bedroom had been quite conservative, even a little ascetic. Though her father liked to pamper her incessantly and teach her about the virtues of wealth, her mother was more practical and enforced the ideal of independence and constant commitment to self-improvement rather than contentedly sitting on a pile of gold like a sluggard. Incidentally it was her who designed Lana's bedroom in their 50-roomed mansion.

She had taken more lessons in life from her mother, and gravitated more toward her methods. Which was why she now lived in a rather modest, one-bed one-bath apartment, although admittedly with some alterations to the comfort and functionality of the living space that only someone of her wealth and status could achieve. She spent half her days in the office anyway, so she only needed the apartment as a pit-stop of sorts, to sleep at night and/or or eat in, on free days.

Lana peered out of the window again, sighing as the flow of traffic ahead stuttered again. Maybe she should have taken up his offer.




money, money, money, like water to me





☑ TAGGED: --- | ✎ WORDS: 564 | ✉ NOTES: FULL TSUN LANA TIME
TEMPLATE © ZODIAQUE OF DECADENCE
QUOTE POST
Salim Harad




ALIGNED WITH HAILING FROM

9th Ward Enforcer

PLAYED BY -

SwordOfTheWest
PROFILE:
Salim Harad
WEAPON:
The Arc
STATS:
SPD 8 | STR 6 | DFN 4 | ADPT 4 | LNG 4 | STM 6
INFLUENCE POINTS:
3600.00
❝ THREAD TITLE:

Babysittew? [Open To CM]

❞
If Salim's grin widened any further, his face might rupture.
"
Needing me now, hmm?
" He purred, obviously pleased at her reaction.
Claptrap? Ouch, that thing wasn't cheap...but alas!
Her little outburst was once again proof of her vulnerability before him and that was satisfaction enough. He could hear the driver laughing and he was laughing right with him, a melodious sound that rumbled from his throat.
"Well
sorry
for following
your
directives.
Miss
Chiyou. I recall you telling me that taking care of the child was of outmost importance"
The girl was tugging at his leg, asking questions already, he was mildly annoyed, but refrained from showing it. Instead he offered and apologetic smile at the infant and pointed at his phone. Silently enjoying the sound of bashful Lana.
"Tsk. So I'm guessing the Limos are a much more subtle option then"
he quipped back, voice not devoid of irony. His choice of transport unlike hers, simply denoted elegance with a hint of simplicity. Unlike the grand and pompous displays of wealth that she usually carried.
He tsk-ed with an amused shake of his head as the video-call option appeared on his display. The woman was way too fond of the application...
Catching sight of Ikana about to bolt for the closet, he intercepted with a simple tap of the shoulder before gently setting the phone on her hands.
"
Say hello to a princess"
He offered the lass with a warm smile and a soft tone which Lana herself had never the pleasure of hearing.
And with a tap, both females were face to face...sorta.
QUOTE POST
Fortune favors the Bold...
User(s) browsing this thread: 1 Guest(s)
---






I. The cbox is a place for everyone to communicate and feel welcomed on the RP. Friendliness is key to a happy Othello.

II. Do not advertise other RPs; talking about other RPs is perfectly acceptable, but no links.

III. Do not pester staff about profiles and registrations. They see them, they will get to them.

IV. Feel free to ask any questions in the cbox. The cbox is home to a lot of informational people and the best way to get someone's attention.

V. To find your way back to Othello, here is a direct link: Othello´s maw

VI. If you live and breathe Othello's air, and never post in the forum he will be one very unhappy fellow and presume to eat your soul.
SUPPORT THE COMMUNITY
Devil's Backbone as most of you know is a paid for monthly domain. We could have went with proboards, Jcink or InvisionFree to host Devil's Backbone but then we'd have nasty things such as a TOS (terms of service) that limit our ability to have rated R threads. We also have alot of fancy coding freedom on this domain which would be unavailable to us through other forum providers.

If you enjoy Devil's Backbone and want to support the community please make a donation, even if it's $1.00. Every bit helps! All donations will be put towards the premium cbox and hosting bills.