❝ THREAD TITLE:

Murder Bonding... WITH the Bonding! [Kunasou]

❞
WRITTEN BY:
Ichigama Tachibanami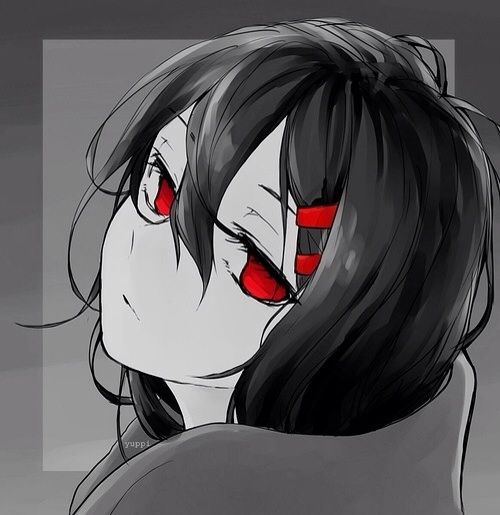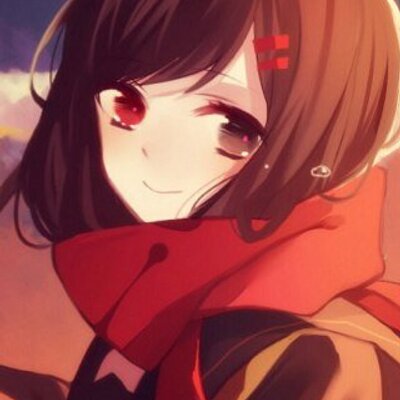 - - - - - - - - - - - - - - - - - - - - - - - - - - - - - - - - - - - -
A slow, gentle exhale, the edges of her vision going dark, blood and vomit welling up in her throat. A fairly large pool of blood seeped out from her body as she twitched and convulsed in agonizing pain, and yet it still felt so good. Rymdkadepsyl retracted back into her body, even though she could keep it out longer; she just didn't feel capable of it any more.
A glint out of the corner of her eye, and she reacted quickly despite her daze. Her bloodlust was not erased quite yet.
A Quinque was something, and one of the few things, that she was disgusted by. Just the thought of Rymdkadepsyl being defiled by their filthy hands made her sick. Nobody would ever take it away from her, and her determination to keep it was greater than her determination to kill.
For now.
In one swift movement, she broke out of her little napping daze and performed a sideways roll, grabbing the handle of the blasted thing and unknowingly dodging his charge in the process. She would hold it up and point the blade at him, presumably to ward him off before letting it dangle a bit and giggling hysterically, yet with a pitiful, wheezing feel to it. A brief pause she had taken, but now the madness was consuming her once more. Perhaps her inconsistency made her even more insane than if she was just crazy...
Disgust or fears aside, she brought the rapier's blade up to her mouth and quickly licked some blood off of it, before slashing it to the side, flicking some fluids off, and limply tossing it towards him. She wanted more fun... And now that she had deactivated Rymdkadepsyl for a bit, she had to fight seriously. A few giggles, before she covered her face in her hands, and stayed there for a few seconds, then straightened her back, and stared him dead in the eyes, her body tensed up, as she awaited his next move.
SPD 9 | STR 5 | DFN 4 | ADPT 5 | LNG 5 | STM Charging 1/2
Flekishtra: Inactive
Rymdkadepsyl: Inactive
☑ TAGGED: --- | ✎ WORDS: 000 | ✉ NOTES: ---
- - - - - - - - - - - - - - - - - - - - - - - - - - - - - - - - - - - -
if i'm born a

monster

, then isn't it only fair to

act like one

?
TEMPLATE © ZODIAQUE OF DECADENCE
QUOTE POST
❝ THREAD TITLE:

Murder Bonding... WITH the Bonding! [Kunasou]

❞
who can blame us for what we're made of
Dammit.
Even with his pseudo-Olympian flexibility and speed, he still couldn't beat a Ghoul when it came to reflexes.
GODDAMN WEAK HUMAN PHYSIOLOGY!
His fingers closed around nothing as Sicarius rolled away dextrously, his blade,
his weapon
in her hand.
Dammit, this wasn't good! He had only been disarmed twice before; the first time by his instructor, and a second by that slippery Weasel of a Ghoul, who also had the audacity to try and cut him down with it too. Was this about to become his second time being assaulted by his own creation?!
No, no, no no NO! HE WOULDN'T ALLOW IT. His vision filled with red as rage replaced his hubris and a howl of grief and anger ripped itself from his throat.
"DAMN YOU, FUCKING GHOUL! Get your filthy fingers off of it, off my Gekai! OFF, OR I'LL RIP THEM OFF FOR YOU!"
He turned sharply and aimed a roundhouse kick at her head, using the momentum from his first charge to fuel the kick. He was going to get it back, and break her fucking neck while he was at it-
SHIT!
He had to tense every muscle in his leg and abdomen to halt the kick in mid-air, because the blade of Gekai shone brightly in the moonlight, edge inches away from the sole of his boot. Even with its iron-shod toes and tough leather soles, he wasn't about to kid himself about the cutting ability of Gekai. Kicking his own blade would be a rather silly way to lose a foot.
He jumped back, not in fear or apprehension, but to better observe the Ghoul's stance, and formulate a better plan of attack. She wasn't going to keep pointing his own blade at him, not for long.
"Give it back…Give it back…It's mine, it's mine…"
Crazed whispers accompanied his strategizing as his eyes took in every detail in his surrounding and on his opponent. Her stance was narrowed, standing at ease, which reduced her mobility and therefore reach…then she lowered the point. Good, not going on the offensive, was she? Right, she still hadn't finished healing just yet. Might be another advantage.
His pupils widened in shock and fury as her tongue raked the length of his Quinque, reclaiming the blood of her kin. Rage burned in his veins, turning his blood to fire and his making his flesh crawl with livid indignation.
"NOOOOOOOOOO! YOU

DARE

DEFILE

MY

CHILD?

NOOOOOOOO

! YOU'RE GOING TO PAY!

PAAAAAAAAY!

"
He had completely lost his composure at that act of arrogance. He was practically shaking with fury, ready to tear her into a million bloody bits if he could.
But he would have to get his weapon back first, the voice of reason inside him reminded him quietly. To do that, he would have to disable her, if only for a second. He needed an opportunity to attack. Like that opening she had created, flicking aside his blade so carelessly.
Kunasou leant forward, ready to deliver a heavy jab into her gut…
But before he could put his attack into action, the Ghoul had thrown his weapon back to him, and retracted her own.
"What…huh? You…you…this is…"
His snarl softened slightly, puzzlement and confusion mixing with intense, barely suppressed hatred at this strange act. What was this Ghoul doing, handing him the seal to her own death sentence? This wasn't what he expected...but it put him at an advantage, the whisper of reason piped up again. His hand darted out and grasped the handle of his beloved weapon, a sigh of relief escaping his lips unconsciously.
Now kill her. Do it. Do it while she's let her guard down.



MAKE HER PAY.
He lowered his chin, letting his rage cool off for a second before snapping his head back up, so that Sicarius would catch a glimpse of his wide-eyed sneer before the blade she had so kindly returned whistled through the air in a seemingly clumsy slice aimed at her face.
However, that would in fact prove to be a clever feint. Halfway through the feint, he would snap Gekai's blade aside with a tensing of the wrist, and instead curling the cut aside in a blindingly fast stab straight into her chest.
Without a Kagune to parry, his strikes would be much more dangerous, since her only option was to dodge...and he was very fast.
Make her pay the price.
Gekai: ACTIVATED
Stats:
ADPT bonus: +1 to SPD
Rinkaku Disadvantage: -1 to DEF for Ichi's 5 LNG
SPD: 8 STR: 8 DEF: 3 LNG: 5
STM: 3/5 posts used
TL;DR Attack/Defence: Slow, clumsy feint at Ichi's face, redirecting halfway into stab at chest.
☣
| | | |
| --- | --- | --- |
| ☑ TAGGED: --- | ✎ WORDS: | ✉ NOTES: --- |
TEMPLATE © ZODIAQUE OF DECADENCE
QUOTE POST
❝ THREAD TITLE:

Murder Bonding... WITH the Bonding! [Kunasou]

❞
WRITTEN BY:
Ichigama Tachibanami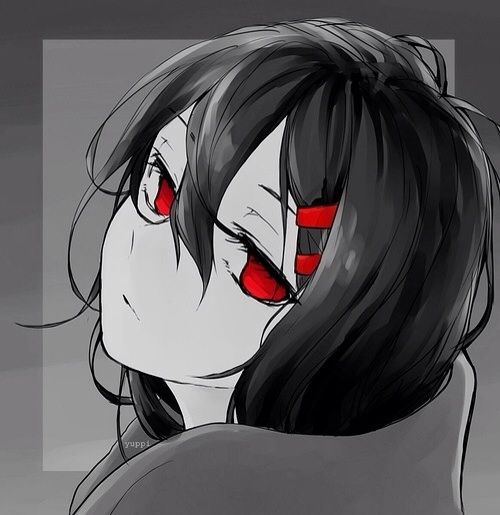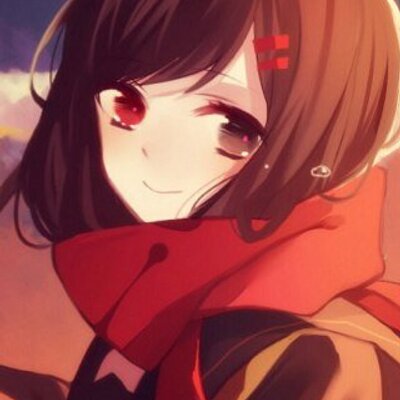 - - - - - - - - - - - - - - - - - - - - - - - - - - - - - - - - - - - -
His confusion was adorable, it made her giggle even if she didn't particularly enjoy cute bullshit. Ichigama's body was still tense, however, and ready for a strike. What she got wasn't what she was expecting, however.
A clumsy, lazy strike like that, it wasn't right. She knew something else had to come but yet, when that stab came, she wasn't ready, she wasn't prepared, and it impaled her, once again, directly through her severely abused stomach. Her body spasmed on the Quinque as saliva, blood, and again, sickly green fluid dripped from her onto that blade. Her hair was over her face, she looked dead, except she wasn't. She may seem like the glass cannon type, but Ichi was absurdly persistent, and she showed that off once again by giggling softly, lifting her head up and staring him in the eyes, a mixture of feelings in the orbs. Now, it was her turn for ridiculous feats as she took a step forward, a sick ripping emitted from her flesh as nerves tore apart.
Ichi stopped as their toes were touching and she lifted a finger, placing it on her lips, saliva bridging her fingertip to her mouth. She giggled as her head tilted to the side and her eyes went wide, very, very wide. blood and spittle streamed down her chin, tears falling from pain and pleasure. She was a mess but she was having so much god damned fun.
Her face was brought very, very close to his, short, ecstatic giggles pushed out from her lips.
"You're fun....~"
Her hand prepared to block any strike he may throw at her, Ichi lifted up her foot and would try to place it on his chest, and as opposed to what should have happened in this scenario of him kicking her off of his own blade, she was going to kick him away and in turn rip the blade out of herself. Assuming she was successful, she would stumble back and break out into another giggling fit, throwing herself around uncontrollably.
A few moments would pass before Ichigama would suddenly dash forward and spin into a kick aimed at his midsection. Her brain was overrun at this point, she couldn't think straight, blinded by the same bloodlust as her opponent. She might even have to keep him around for more fun times later.
SPD 9 | STR 5 | DFN 4 | ADPT 5 | LNG 5 | STM Charging 2/2
Flekishtra: Inactive
Rymdkadepsyl: Inactive
☑ TAGGED: --- | ✎ WORDS: 000 | ✉ NOTES: ---
- - - - - - - - - - - - - - - - - - - - - - - - - - - - - - - - - - - -
if i'm born a

monster

, then isn't it only fair to

act like one

?
TEMPLATE © ZODIAQUE OF DECADENCE
QUOTE POST
❝ THREAD TITLE:

Murder Bonding... WITH the Bonding! [Kunasou]

❞
who can blame us for what we're made of
The sound of another wound opening in her abdomen reached Kunasou's ears. Finally, the damned thing seemed dead, her matted, shoulder-length hair hanging in messy, sticky clumps, the ground slick with all her vital fluids…and some less vital ones too. Kunasou craned his neck to stare into her eyes, expecting to see her lights fade out, something he always enjoyed after a long, hard fight.
"Not so fucking lively now, are you, cockroach? Finally dead now, huh…? You know, this was so much more trouble than it was worth…"
Wait. Something wasn't right. Why was her chest still moving like that…?
"Oh my fucking god, no…no,

no

, WHAT THE FUCK ARE YOU?"
His expression twisted in rage and disbelief as her face, battered, bloody yet still undeniably alive, slowly closed the distance between them, giggling softly. Three times he had stabbed her, that was three times she should have died!
"YOU!

YOU! YOU! YOU, YOU, YOUYOUYOUYOU! FUCK YOU, FUCK YOU, YOU FUCKING COCKROACH!

WHY WON'T YOU FUCKING DIE?!"
With his blade lodged in her stomach, Kunasou was restricted to throwing futile, anger-fuelled punches at her with his left hand, every strike lazily deflected away by Sicarius casually, as if she wasn't being impaled for the third time by a razor-sharp Quinque rapier.
"JUST FUCKING DIE LIKE THE INSECT YOU ARE! JUST FUCKING--urk--"
The air forcefully pushed from his lungs, Kunasou flew backwards, breathless, eyes wide in shock as she kicked him backwards in blatant defiance of her own mortality. The alleyway wall rushed to meet his back, and he fancied that he heard a rib or two crack as the impact hit him like a speeding train.
Miraculously, he had carried Gekai out of her with him. The feeling of his blade and the sound of her infuriating laughter was what kept Kunasou from slipping into the darkness that was beginning to creep into his vision. Shaking off the pain, he stood strong again, ready to take her kick in stride.
With cold fury shining in his eyes, Kunasou wordlessly stepped to the side, hopefully avoiding her kick for starters and avoiding any further structural damage. Then, he would kick behind her left knee, the one she stood on to pivot her kick, potentially knocking her off balance, then raise the same foot to bring it down in a devastating axe kick into her already ravaged gut.
Assuming that was all success, he would immediately straddle her immobilised form and grab her by her throat in a death grasp with one hand to pin her down. Turning his body to align the tip of Gekai over her coccyx, his only send off for Sicarius was a half-gloating, half-exhausted grin and two whispered words.
"Fucking cockroach."
Gekai: ACTIVATED
Stats:
ADPT bonus: +1 to SPD
Rinkaku Disadvantage: -1 to DEF for Ichi's 5 LNG
SPD: 8 STR: 8 DEF: 3 LNG: 5
STM: 4/5 posts used
TL;DR Attack/Defence: Kick Ichi off balance, downward axe kick into her stomach, grab by the throat, attempt to cut Rymd out.
☣
| | | |
| --- | --- | --- |
| ☑ TAGGED: --- | ✎ WORDS: 457 | ✉ NOTES: --- |
TEMPLATE © ZODIAQUE OF DECADENCE
QUOTE POST
❝ THREAD TITLE:

Murder Bonding... WITH the Bonding! [Kunasou]

❞
WRITTEN BY:
Ichigama Tachibanami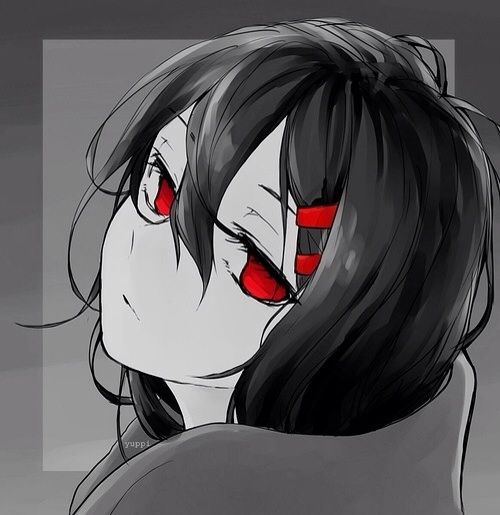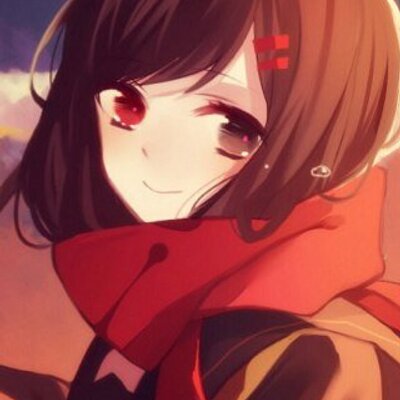 - - - - - - - - - - - - - - - - - - - - - - - - - - - - - - - - - - - -
Of course her kick was avoided, he was faster than she would assume but she never learned from it. The madness consuming her was blinding her tactical side, leaving her to resort to a manic bloodlust. As expected she was getting more and more animalistic by the second, feeling cornered with no way out. Even if she could hardly show it, she was quite near passing out from blood loss and in turn dying either to the aforementioned blood loss or being slain by the man that had just swept her leg and was now thrusting his heel into her stomach.
Ichigama panted heavily, limp for no more than a second as he grabbed her throat. He spoke his words, a send-off, but yet again Ichi wasn't quite done. Her eyes were bright, livelier than ever, and in one motion she struck out with a hand in an attempt to backhand the offending arm away, and assuming she was successful she would wrap her fingers around it and hold it in place, not gripping nearly as tight as she had the potential to. Now, with her other hand she lashed out and tried to grab the hand holding his Quinque. If given the chance, Ichi would tightly grip his hand, forcing it away from her body and even going so far as to apply as much pressure as she could muster on his fingers, to, and past, the potential to break them.
The girl's mouth split into a wide, psychotic grin, pupils contracted in a manic stare into his eyes, hoping to hear screams, cries, or even groans of pain, or maybe more vulgar, verbal abuse. Oh, oh, it pleased her so. She wiggled around under him in ecstacy, before lifting her upper body up and placing her face disturbingly close to his, so close that they could feel each other's erratic breathing.
As she would tighten her grip even more, Ichi would push out a few, quiet, tempting words.
"I.... Don't.... Think.... So....~"
SPD 9 | STR 5 | DFN 4 | ADPT 5 | LNG 5 | STM 5/5
Flekishtra: Inactive
Rymdkadepsyl: Active
☑ TAGGED: --- | ✎ WORDS: 000 | ✉ NOTES: ---
- - - - - - - - - - - - - - - - - - - - - - - - - - - - - - - - - - - -
if i'm born a

monster

, then isn't it only fair to

act like one

?
TEMPLATE © ZODIAQUE OF DECADENCE
QUOTE POST
❝ THREAD TITLE:

Murder Bonding... WITH the Bonding! [Kunasou]

❞
who can blame us for what we're made of
Impossible.
Impossible.
This wasn't happening.
But oh, it was. It was happening. The undying pile of filth in the shape of a Ghoul, Sicarius, was still alive and kicking. Her eyes re-ignited with the flames of life, the lights he tried so hard to snuff out simply becoming brighter by the second. He hadn't killed her at all; he'd just been feeding her will to live.
What was worse, he simply couldn't go on anymore. The sight of her once again, for the fourth time, defying his killing intent had drained the last drop of stamina from Kunasou's severely battered frame. The pain of several broken ribs, the gash in his forearm, the bruises along his back and the stinging cuts all over his chest all rushed upon him, consuming his strength and fighting spirit.
"All this…and I couldn't even end you?"
His restraint on her trachea was batted away with utmost ease, and his left arm was put out of commission by her iron grip. In a desperate last attempt at ending this, he willed his wielding hand to thrust Gekai downwards, with as much force as he could muster, but that too was stopped cold in its tracks by her other hand.
Pain.
Pain shot through his fingers, through his arm and into his brain, chemical signals made electrical, alerting his consciousness to the fact that the bones in his right thumb, index and middle finger had been crushed to the point of breakage. The audible crackle of his bones shattering rang in his ears, white noise to the two entwined combatants; the implacable Ghoul, and the defeated Investigator.
But he didn't scream. He didn't yell, nor shout curses at Sicarius like she would have expected him to.
He simply fixed his eyes on hers in a thousand yard stare, the almond orbs that burnt with such unrestrained bloodthirst and hate a moment ago dimmed and empty, as if dark shutters had slammed to a close behind his eyes, reflecting his total burnout. A half-grunt, half-chuckle forced its way through his slurred words, pain wracking every particle in his body as he felt her rancid, hot breath on his face.
"You fucking…freak of nature…I'm too weak…to fight something…like you…I'm too weak…to crush even…an insect like you…"
Gekai hung limp in his hand, the vivid red Kagune coating over its Quinque steel dulling to a rust-like orange as his will to keep fighting diminished. Kunasou realised dully that, for the first and last time, he was completely helpless. Nobody would come to his rescue, no Kai to cover his ass, no faceless colleagues to die in his place, no superior Supervisor to stand and fight his battles. And now, his life would end tonight, at the hands of this Ghoul, who was stronger than he was. This was the way the world was meant to be.
But for everyone…for Kai, for his co-workers, his superiors and subordinates…
It was just another pleasant autumn night.
Gekai: ACTIVATED
Stats:
ADPT bonus: +1 to SPD
Rinkaku Disadvantage: -1 to DEF for Ichi's 5 LNG
SPD: 8 STR: 8 DEF: 3 LNG: 5
STM: 5/5 posts used, begin cooldown
TL;DR Attack/Defence: Hanging loose by his side, ready to enter cooldown mode.
☣
| | | |
| --- | --- | --- |
| ☑ TAGGED: --- | ✎ WORDS: 495 | ✉ NOTES: Kuna mindbreak---ENGAGE |
QUOTE POST
❝ THREAD TITLE:

Murder Bonding... WITH the Bonding! [Kunasou]

❞
WRITTEN BY:
Ichigama Tachibanami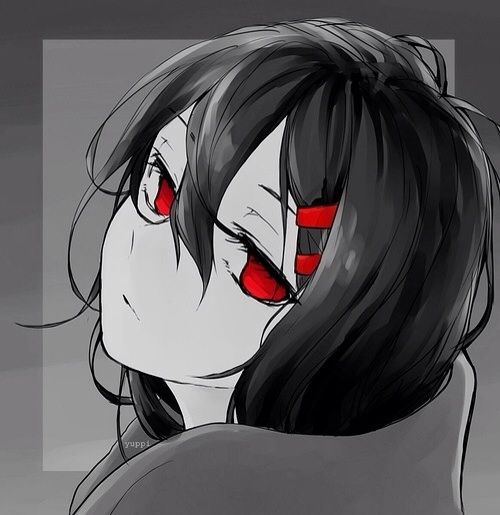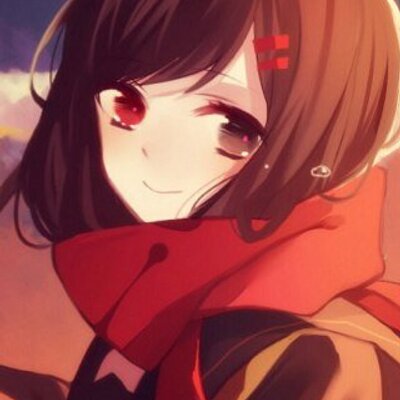 - - - - - - - - - - - - - - - - - - - - - - - - - - - - - - - - - - - -
As the spiked appendage erupted from her tailbone she expected to have to fight for her life, adrenaline pumping through her veins, before one couldn't hold on any longer and fell into the abyss.. But it seemed he had already reached that point. In all honesty, she hadn't even done that much in this encounter to wound him, but then again with her far, far superior physical strength, all that was needed were a few strike before they would collapse. Ghouls on the other hand would just regenerate.
As soon as he started going limp she would use that last bit of strength to push him off of her and struggle to her feet. She stumbled backwards before falling against the wall of the alley, a gruesome rainbow of fluids streaming down her body and onto the ground. Her vision was blurry, dark around the edges, and she felt incapable of talking any more. Her bloody red eyes, with the black consuming them, reverted back to normal, and past that. Before her Kakugan had been activated she had possessed two red eyes, but now that it was over... Her body was relaxing, her mind was going numb, she couldn't feel anything, hear anything, and it all felt so dark. Her knees buckled and she was reduced to a limp body sitting up, only preserved in this position by the wall it lay against. Her head was tilted to the side, heterochromatic eyes open to weak, defeated slits, with a multitude of fluids streaming down her chin and neck. Ichi's hand twitched, flexing as if grabbing onto the last little bit of life she had.
Now, of course, since her body was so relaxed, Rymdkadepsyl was still out, and it, on the other hand, was spasming and thrashing around violently, the amalgamation of RC cells still very lively even if their host was not. Speaking of their host... Even if her consciousness was minimal, her eyes still found one, sole thing to focus on.
Him.
And with that, she opened them ever so slightly, seemingly unable to go past halfway. The pupils were contracted, and there was a strange emotion residing in the orbs. Something blank, and hopeless, as if for her to truly realize what she really was deep down inside, it took everything else going numb so that only the single realization existed.
She was going to die.
And with that, tears began forming in her eyes, this time for a very different reason than before. She didn't want to die, there was no way she wanted to die. She'd had this realization again and again, time after time, and it never meant anything. This time, the beginning of the end was near, and she truly understood how hopeless she was.
It could only go downhill from this point, if she even survived past it.
SPD 9 | STR 5 | DFN 4 | ADPT 5 | LNG 5 | STM 5/5
Flekishtra: Inactive
Rymdkadepsyl: Active
☑ TAGGED: --- | ✎ WORDS: 000 | ✉ NOTES: ---
- - - - - - - - - - - - - - - - - - - - - - - - - - - - - - - - - - - -
if i'm born a

monster

, then isn't it only fair to

act like one

?
TEMPLATE © ZODIAQUE OF DECADENCE
QUOTE POST
User(s) browsing this thread: 1 Guest(s)
---






I. The cbox is a place for everyone to communicate and feel welcomed on the RP. Friendliness is key to a happy Othello.

II. Do not advertise other RPs; talking about other RPs is perfectly acceptable, but no links.

III. Do not pester staff about profiles and registrations. They see them, they will get to them.

IV. Feel free to ask any questions in the cbox. The cbox is home to a lot of informational people and the best way to get someone's attention.

V. To find your way back to Othello, here is a direct link: Othello´s maw

VI. If you live and breathe Othello's air, and never post in the forum he will be one very unhappy fellow and presume to eat your soul.
SUPPORT THE COMMUNITY
Devil's Backbone as most of you know is a paid for monthly domain. We could have went with proboards, Jcink or InvisionFree to host Devil's Backbone but then we'd have nasty things such as a TOS (terms of service) that limit our ability to have rated R threads. We also have alot of fancy coding freedom on this domain which would be unavailable to us through other forum providers.

If you enjoy Devil's Backbone and want to support the community please make a donation, even if it's $1.00. Every bit helps! All donations will be put towards the premium cbox and hosting bills.