PROFILE:

WEAPON:

STATS:
SPD 8 | STR 5 | DFN 3 | ADPT 4 | LNG 6 | STM 5
INFLUENCE POINTS:
3000.00
❝ THREAD TITLE:

I need Him [Open 3/4]

❞
While all this was going on, Kyung-ja was trying to shake off the effects of the human alcohol she drank earlier. She wasn't having a good time.

"I'm such a fool..."

She had expected that she would experience pure relaxation, not like the bloodlust that blood wine brought about. Whenever she drank normally, she never got drunk, only hungry and angry. She thought that ethanol in its purest form would do the trick for her, but no; all she had now was a pounding headache. So much for that experiment.

It was because of her current condition that she had dropped out of the conversation, only catching bits and pieces of it. She was able to hear about Quinn's origins; so he was Korean? That was unexpected. She and the halfling had something in common after all. Maybe she could talk to him later.

Quinn and Salim were discussing places of residence at the moment. So the halfling lived in Nerima, while this Saladin remained a drifter, even in this city.

At the mention of job, Kyung-ja became ever so slightly more alert, forcing herself through her headache and focusing back in, just in case Saladin disclosed too much.
10-24-2017, 10:21 PM
(This post was last modified: 10-24-2017 10:21 PM by Kyung-Ja Ahn.)
QUOTE POST
Salim Harad




ALIGNED WITH HAILING FROM

9th Ward Enforcer

PLAYED BY -

SwordOfTheWest
PROFILE:
Salim Harad
WEAPON:
The Arc
STATS:
SPD 8 | STR 6 | DFN 4 | ADPT 4 | LNG 4 | STM 6
INFLUENCE POINTS:
3600.00
❝ THREAD TITLE:

I need Him [Open 3/4]

❞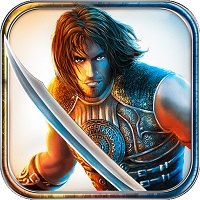 MEN AND MONSTERS,
A THIN LINE SETS THEM APART.
WHERE DOES THE MAN STOP?
AND THE MONSTER BEGIN?
He chuckled at the blonde's sudden enthusiasm in dialogue. Despite his initial mistrust, the boy seemed lonely enough to open up quite nicely. Salim was ok with that, gaining trust was a task made with care and patience.
He pondered on his inquiries.
Wherever this little freak, Quinn, came from, it had most definitely been a cozier place than anything Salim had known in his youth. He could understand how some men could see the appeal in 'settling down' soft as they were, without suffering one did not truly know about the quickening of the blood or the thrill of the hunt.
Salim Harad had never known anything resembling to home. Home for him were his scars, his guns, his sword…
Home was battle. Home was violence.
Home was
war
.
But the little fellow beside him looked a tad too mellow to approve of such line of thought.
"
Maybe, to tire is part of the experience I would say
" he exclaims with a shrug as he takes another gulp of sweet wine "
Wouldn't know how that would be anyway. I don't really remember ever having a place to just stay
" he mutters, finger lazily following the edge of his glass. "
But y'know. Travelling's always fun. Ya get to see all sort of things, never gets old
" He says with newfound glee and a beaming grin.
His eyebrow was raised at his next question and he laughed out loud at his sheepish stammering. This Quinn was losing focus or never had much focus to begin with, that was good for him. He could feel the patrons' eyes on them all around, true they tried not to look to suspicious but Salim was a man of fortune who made said fortune killing people.
One did not survive his line of work by not being aware of their surroundings.
He did not worry, he never did. Saladin did not need the Clan's reputation to back him up, neither did he need the Cats, sitting calmly at the table, playing cards and drinking blood wine.
All he needed was his blade.
From the corner of his eye he caught the pretty woman from before directing her attention at him. High and mighty as she was, she probably expected him to spill his guts out like a fool.
Not today little mouse, not today…
"
Let's just say…I'm a problem solver
" He calmly replied, his words carrying an undertone more warning than teasing, his grin more predatory than friendly. His cheerful mask was restored in seconds however as he decided to press on with the talking.
"
So what do

you

do for a living?
"
❝
☑ TAGGED: | ✎ WORDS: 438 | ✉ NOTES:
TEMPLATE © ZODIAQUE OF DECADENCE
QUOTE POST
Fortune favors the Bold...
PROFILE:
(❁´▽`❁)*✲゚*
WEAPON:
(๑・`▱´・๑)
STATS:
SPD 5 | STR 5 | DFN 5 | ADPT 17 | LNG 5 | STM 5
INFLUENCE POINTS:
15300.00
❝ THREAD TITLE:

I need Him [Open 3/4]

❞
"I guess there is the whole concept of contrast. The darker a room is, the brighter the light. The more you work out, the better the rest break will feel. I hope you aren't over working yourself too much though! It is unhealthy if you push your limits to much."

Monochrome and blue flickered behind him in domestic behavior as his temper relaxed. The many tails slowly inched back into the body, zebra feathers first reducing to their original humble size and number of two while the primary cool appendages remained at a length.

Thin fingers swirled the glass of bloodwine thick liquid clinging to the walls more than what the humans, and what he used to, consume. A bit unappetizing in appearance, but the sweet aroma of fermentation had him taking another sip with less caution than before.

"I had a cafe for a long while, located in Nerima. It was inherited from the owner before me, I first worked as a barista there, and now it's been passed along and in the hands of someone else.

"I'm a bit sad to have let go of ownership for I planned to keep it for much longer, but life happened and a lot of things changed for me. And as for right now..."

He didn't have a job, just getting by with whatever cash there was between him a Raz since he may or may not have royally screwed up from carelessness. But a job was not on his mind for a different kind of research had been occupying him, and his current situation offered a possible connection.

"You wouldn't happen to know anything about Cochlea, would you? Would it be possible for you to get information about Cochlea? Or maybe if I could ask about your numbers for whatever business that you're in..."

The last request was a random thought that he threw out into the air. A mention that he wasn't sure whether he should've brought it up or not, but Quinn told himself that it couldn't hurt to try. Maybe.
QUOTE POST
PROFILE:

WEAPON:

STATS:
SPD 8 | STR 5 | DFN 3 | ADPT 4 | LNG 6 | STM 5
INFLUENCE POINTS:
3000.00
❝ THREAD TITLE:

I need Him [Open 3/4]

❞
"Cochlea? The ghoul prison? Why?"

Well, it was a good thing that Saladin hadn't blabbed, but this halfie was now saying even stranger things. Did he have something he was hiding? His tone didn't carry the suggestion of mere curiousity; no, did he have somebody close to him imprisoned in that stupidly-named underground pit? What was it with humans and ears? ... Was that actually a thing? Kyung-ja doubted it.

Names aside, Quinn's interest in the prison could ultimately be just a passing, morbid interest. Surely he wasn't in the position to attempt to launch yet another raid. Unless he happened to be a foreign agent planning yet another bang and boom on Japanese soil on behalf of some deranged government or military.

Well, maybe this didn't concern her. He was asking for the Cat's favour, not the Mice. Kyung-ja was happy to not get involved. She had her farm, and that was it really. Let the lions and panthers from beyond the horizon handle the errands of fools.
QUOTE POST
PROFILE:
(❁´▽`❁)*✲゚*
WEAPON:
(๑・`▱´・๑)
STATS:
SPD 5 | STR 5 | DFN 5 | ADPT 17 | LNG 5 | STM 5
INFLUENCE POINTS:
15300.00
❝ THREAD TITLE:

I need Him [Open 3/4]

❞
Suspicions from the woman, but it was very reasonable for Miss Yasui to have inquiries. It was an outrageous implication, similar to a beaver asking about the nearest fur trap. He wasn't too sure what he was doing either, but he couldn't sit around and do nothing. Raz had gone looking for him, it was his turn to go looking for Raz.
"There's... Someone I know that's in there right now... And I kind of might've accidentally gotten him in there, but... I need to get them out. I have to at least try."

And trying he was, although there was very little that he found out in the given time. No ghoul wanted to be involved with the CCG, and to their luck, many ghouls had not been involved with the CCG. They were more than glad to not have experienced Cochlea to know anything about it, but that wasn't too beneficial for Quinn.
Another sip of bloodwine, another trickle of fermented sweetness burning down his throat.
"I know that asking for numbers is a lot, but just a bit of useful information or insight will be enough. Is there not anything that you can share with me?"
QUOTE POST
Salim Harad




ALIGNED WITH HAILING FROM

9th Ward Enforcer

PLAYED BY -

SwordOfTheWest
PROFILE:
Salim Harad
WEAPON:
The Arc
STATS:
SPD 8 | STR 6 | DFN 4 | ADPT 4 | LNG 4 | STM 6
INFLUENCE POINTS:
3600.00
❝ THREAD TITLE:

I need Him [Open 3/4]

❞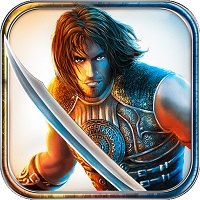 MEN AND MONSTERS,
A THIN LINE SETS THEM APART.
WHERE DOES THE MAN STOP?
AND THE MONSTER BEGIN?
Pff, overworking himself? He enjoyed was he did, it was the only life he had ever known and he preferred to feel good about it. The thrill of the hunt filled him with life, nothing made a man so alive than to be right in the midst of combat, so close to death that you can smell it, taste it,
feel
it.
But he probably wouldn't agree.
To his disappointment this Hybrid thing was looking more and more like a sheltered mess, soft and unrefined by struggle or pain. He despised such soft things, lies and paper shields, unfit for the sweet rewards life gifted upon the worthy.
But still, he listened, he had nothing better to do at the moment and he was eager to learn about a new and exotic creature.
A Café? Figures, probably one of those pathetic Nerima pacifists he had heard about. They did make some killer cups of coffee but nonetheless, pacifism amongst Ghoul was such a boring trait, it was a boring trait in particular for Salim but to see in creatures like Ghouls was just perplexing. The whole existence of Ghoul-kind depended on their consumption of others, to live they had to kill, their life was sin from the moment they were born.
Ghouls were creatures born with a true understanding of the world and its workings. To live one had to fight, struggle,
kill
. Survival required guts, strength and skill, the only thing holding you back from your desires was your own strength and the ability to protect that desires from others, as well as take it with your own hands, claws and teeth if that desire was possessed by another.
They were monsters that did not need to hide, nature had lifted their masks.
Peace was a lie.
War was everything.
He caught the unspoken thing without a hitch. Jobless, like many of his kind, life could be a plethora of things but for Ghouls it probably meant Doves. He had been sipping from his wine when the question hit and he had to struggle not to spit the reddish liquid back into his glass.
…Is he suicidal or something?
"The Ghoul prison…?" He intoned, mirroring his mouse colleague with a questioning tone. He still needed to maintain this slightly clueless foreigner façade, but of course he knew about the Cochlea. Pride of Doves, terror of Ghouls, where the darker side of the CCG's justice was executed.
He also knew that as of right now, it was unconquerable. The few prison breaks that had ever taken place over the century had rose to legend, their security was that good and each time something dared to breach inside, the Cochlea returned, stronger than ever, ready for the spears of Ghoul-kind to break upon its walls.
Salim enjoyed challenges, in his mercenary career he had often taken jobs that had been considered impossible by many, his zeal and bravery in battle bordered madness and many would call him reckless.
But he liked himself alive, very much so actually.
And he didn't see any way short of an army to break into the infamous dungeon.
Such a thing needed time, careful planning, advanced scouting and intel-gathering, ludicrous amounts of man-power and ridiculous amounts of fire-power. Salim was the sort of man who perhaps would be capable of assembling all those things, being the traveler that he was, he had assembled quite the collection of contacts.
But guns were useless without men to wield them and as for now, his rank and influence ran way too low to assemble such a force here in Japan.
So, a friend, a lover? Who would drive this soft-spoken boy to such a death-seeking quest?
Interesting…
"
Must be one hell of a friend if you're getting those ideas
" Salim offered with a chuckle and an apologetic smile. "
Heard there was breach not too long ago. Those aren't common I hear. Doves are famous for reinforcing, those walls ain't coming down short of the whole Aogiri Horde crashing down on em'
"
A hand was tentatively placed on his shoulder, offering a gentle squeeze.
"
Sorry
"
❝
☑ TAGGED: | ✎ WORDS: 685 | ✉ NOTES:
TEMPLATE © ZODIAQUE OF DECADENCE
QUOTE POST
Fortune favors the Bold...
PROFILE:
(❁´▽`❁)*✲゚*
WEAPON:
(๑・`▱´・๑)
STATS:
SPD 5 | STR 5 | DFN 5 | ADPT 17 | LNG 5 | STM 5
INFLUENCE POINTS:
15300.00
❝ THREAD TITLE:

I need Him [Open 3/4]

❞
One hell of a "friend" indeed. Quinn knew that Raz might've not been the best person to be with, but after all the events and disasters that had happened, he couldn't help leaning on the man for support and his needs. It wasn't bad either, when he ignored the outside activities that his husband participated in. Inside their home was a save haven, a happy place that kept him sheltered for long enough.

"It's fine, and it's more than understandable. A lot of the individuals I've asked gave their clear rejection. Maybe I am too crazy for thinking about breaking into Cochlea? I didn't it would be that hard..."
Since he was broken out before. He knew nothing about the operation, other than that Raz was sooner or later in his cell with the walls torn down and a passage of escape in light. A hand lifted the idle glass, downing the rest of the blood wine that remained in it.
"It's just been hard without him, and I'm not sure where else to go or what else to do with him gone. I'm thankful for all of your company, though."
He wanted to make sure that the two knew of his gratitude.
QUOTE POST
Salim Harad




ALIGNED WITH HAILING FROM

9th Ward Enforcer

PLAYED BY -

SwordOfTheWest
PROFILE:
Salim Harad
WEAPON:
The Arc
STATS:
SPD 8 | STR 6 | DFN 4 | ADPT 4 | LNG 4 | STM 6
INFLUENCE POINTS:
3600.00
❝ THREAD TITLE:

I need Him [Open 3/4]

❞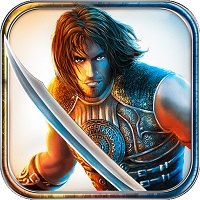 MEN AND MONSTERS,
A THIN LINE SETS THEM APART.
WHERE DOES THE MAN STOP?
AND THE MONSTER BEGIN?
Ah, quite the desperate fellow then.
He could see it in his eyes, a familiar gleam on them as he spoke of this trapped man. It was love what drove him forward, Salim had seen dozens of men with the same eyes charge into battlefields unknown, intent on protecting loved ones left behind.
Most of them did not make it back.
But he wouldn't appreciate that sort of info.
Instead, he smiled, laughing loudly as he consumed the rest of his drink in one go.
"
Not so hard? It's the

Cochlea

mate
"
He took his gratitude gracefully, bowing his head in acknowledgement as he lent him a sympathetic look, ah, the joys of being a good actor…
"
Loyalty is always an admirable trait my friend
" he muttered absently as he played with his glass "
And you simply lack…resources. Resources that, perhaps, could be acquired…in several ways, so to speak
" he continued, a strange glint in his eyes as his grin turned predatory.
He shrugged.
"
I'd offer you a job, seeing your needing state…but you don't really seem like the underground type
" he added with an amused tone as he gracefully got up from his seat, sliding some bills over the counter, an offer for the bartender.
It had been quite the interesting night and this…Quinn, a quite interesting man.
"
Well, I've been neglecting my original companions of the night for quite a while now…it would be rude to continue with such behavior. A bid you farewell
" He spoke with a cheerful tone as he recovered his copper-colored suitcase.
"
It has been a pleasure, my lady
" he mewled towards his fellow Enforcer, flashing a dashing grin towards her contemptuous face "
And I'll be seeing you…Quinn Kearns, do not hesitate to ask for a favor if you're ever in need…but keep it reasonable
" he added with lopsided grin and a wink as he turned around, returning to his fellow Cat Enforcers.
He'd watching this Hybrid closely from now on…
❝
☑ TAGGED: | ✎ WORDS: 327 | ✉ NOTES:
TEMPLATE © ZODIAQUE OF DECADENCE
QUOTE POST
Fortune favors the Bold...
User(s) browsing this thread: 1 Guest(s)
---






I. The cbox is a place for everyone to communicate and feel welcomed on the RP. Friendliness is key to a happy Othello.

II. Do not advertise other RPs; talking about other RPs is perfectly acceptable, but no links.

III. Do not pester staff about profiles and registrations. They see them, they will get to them.

IV. Feel free to ask any questions in the cbox. The cbox is home to a lot of informational people and the best way to get someone's attention.

V. To find your way back to Othello, here is a direct link: Othello´s maw

VI. If you live and breathe Othello's air, and never post in the forum he will be one very unhappy fellow and presume to eat your soul.
SUPPORT THE COMMUNITY
Devil's Backbone as most of you know is a paid for monthly domain. We could have went with proboards, Jcink or InvisionFree to host Devil's Backbone but then we'd have nasty things such as a TOS (terms of service) that limit our ability to have rated R threads. We also have alot of fancy coding freedom on this domain which would be unavailable to us through other forum providers.

If you enjoy Devil's Backbone and want to support the community please make a donation, even if it's $1.00. Every bit helps! All donations will be put towards the premium cbox and hosting bills.