PROFILE:

WEAPON:

STATS:

INFLUENCE POINTS:
700.00
❝ THREAD TITLE:

I'm Not a Savage [Open]

❞
WRITTEN BY:
Aki Sukāretto Kyūketsuki





A head shake as she stood there. The switch of morality was painfully obvious, but hey, at least she was trying to do better this time.

Aki gritted her teeth together, sighing heavily. She was, without a doubt, fatally addicted to blood, but she wasn't addicted to the murder... She could work around it... She just needed to try a little harder.

Now, as for the situation at hand, she was reconsidering that act of throwing his weapon back at him, for now he had a sword and shield. That would be a slight bit of a problem, but she could assume that would only slow him down even more. A risky move would be to attempt to use Evyllen as a defensive weapon as well as an offensive by wrapping one wing around his sword to hold it and stabbing him around the shield with her other, but she wasn't all that strong and could only assume that would end with her getting shanked viciously. Another idea would be to use that speed of hers to confuse the man, which just all around seemed like a better idea.

And so once more she slowly lowered herself into a running position, breathing deeply, calmly, preparing herself mentally and physically. She tensed her body up, slowly pushing herself back to add more power, before in one, swift movement, she was off again, pushing the realm of a blur as she boasted absurd coordination and power through the showing off of her speed. Aki, grinning subtly, ground to a halt a foot away from the man, dashed lightly to the right before kicking off of the ground to the left, jumped back, and curled her knees up, propelling herself up, and hopefully over the shield.

She could do a riskier, more rewarding attack, but instead she would go for a simple stab at his shoulder, possibly a deep one at that if he did not move. The attack originally was aimed for his left shoulder, but with an attempt to dodge who knew where it could land, or maybe he would just dodge it completely, or maybe he wouldn't even let her get this far.
Either way.
Assuming she could land safely, she would stop for just a split second as she realized just what the girl was now holding. A bow.
She was better off with the swords.
Almost in a cocky manner, she smirked and held that pause for a fraction of a second more, wary of the man behind her, but seemingly hesitant on the opponent in front. She had a plan, one that might make them think twice about underestimating a lesser rank Ghoul like herself.. She'd overheard rumours from wandering CCG about her, and apparently she wasn't considered very dangerous. She planned to change that, even if it literally went against everything she had just thought about at the start of this all. She wanted to stop killing but she wanted to keep doing it.

She truly was delusional if she thought she could have both, and she just might have thought she could.




BLOOD

IS MY DRUG,

MURDER

IS MY ADDICTION

☑ TAGGED: --- | ✎ WORDS: 474 | ✉ NOTES: ---




TEMPLATE © ZODIAQUE OF DECADENCE




SPD 12 | STR 4 | DFN 3 | ADPT 6 | LNG 4 | STM 0/3
QUOTE POST
Antoine Laurent




ALIGNED WITH

HAILING FROM

9TH WARD KING
PROFILE:
GUILLOTINE
WEAPON:
LA DENTELURE
STATS:
SPD 5 | STR 4 | DFN 10 | ADPT 4 | LNG 4 | STM 4
INFLUENCE POINTS:
4725.00
❝ THREAD TITLE:

I'm Not a Savage [Open]

❞
WRITTEN BY:
Antoine Laurent
Had Antoine not known better, he would have been absolutely unimpressed at this ghoul's choice of attack.
However, one could never tell with Ukaku ghouls. Little balls of bounciness and blurrs dashing about all over the place, leaving afterimage s wherever they went.
Antoine's first instinct was to brace for impact, assuming that this ghoul would be going for a ramming attack. But how would she deal with the shield, since she was running right at it?
The answer came when the ghoul jumped into the air. In Antoine's mind, that was a mistake.
As long as your feet touched the ground, you had control of where you went and how fast you went there. To leave the ground was to commit to your course, with minimal ability to alter it once it was set. This wasn't some video game where you could double-jump and reverse course. As fast as this ghoul was, she was no... Antoine couldn't think of any references this time.
(of course, he wasn't actually thinking all of this. It was his instincts guiding him now; he would have time to review his actions after the fight and explain to himself why he acted the way he did.)
The ghoul was jumping, probably to get over his shield. Too bad she couldn't really accelerate her descent the same way she could her running speed, at least not in this short distance. As she reached the zenith of her jump, Antoine raised his shield and rotated his body to give maximum coverage against any downward strikes, while laos throwing his blade up at the ghoul overhead.
Aki Sukāretto Kyūketsuki
Severa Scarlett
Romulus
QUOTE POST
❝ THREAD TITLE:

I'm Not a Savage [Open]

❞
if i'm a danger to myself

Just think what I could do to you

tagged @Antoine Laurent @Severa Scarlett @Aki SukĀretto KyŪketsuki
The kick aimed at his enemy was blocked but to a point where he put some amount of force into it as the red haired man was forced back a little, back in his stance the ever sentient kagune defended his back against the slash aimed towards him causing the latter to eye the bleeding sword wielder. This was just the start for a reckless battle in the midst, however Romulus could tell the man was someone to watch out for considering his quick reflexes too.
Then a shrill voice spoke out, Romulus simply cocked his head when the other ghoul whom he had been watching spoke to him and then turned his gaze to the CCG agents around him, why was the girl trying to play fair when her life was at stake? In any case she should've been thanking him instead her focus was why Romulus was here.
"My name is Crimson, but I suppose we can continue the introductions after we leave this place"
He sighed through the mask then received a grunt from the girl. Not so much taken aback more so expected from the situation at hand.
The man furrowed his brows when she approached and picked up the CCG's discarded tool, obviously a kagune was used to manufacture it, a silent prayer was made to the ghoul who perished in the making of it. He watched as she threw it into the walls with deadly power behind it then she made her way face to face with Romulus, her aura more intense now as her vocals increased from her previous fairy-like manner.
"Attitude...I like it, shows character"
He smirked and walked past her slowly as Leviathan flowed behind him shining in colors leaving the other ghoul to fight the CCG agent who's weapon she lodged in a wall.
"I suppose I can abide by this for now sparkly one, just don't die on me"
The ghoul looked back at her for a moment the intent clear in his words as his gaze then transfixed onto the red haired woman who now wielded a bow. Another breath of irritation escaped the man's lips due to the evolved form of the weapon she held, another ghoul added to the deceased.
Romulus' hands lay flat by his side as from the brisk walk he zoomed off into an instant run, eyes locked onto the archer he leaped onto the wall running sideways and onto the wall adjacent. Gaining the height advantage his Kagune fused together in one swift move, the sides of his Bikaku hardening instantaneously as he descended upon the crimson haired chick. Twirling in the sky he fell at immeasurable speeds the sharp vicious point of his Kagune aiming for the chest area of the girl, the swiftness and spinning movement was daunting. In the event this was dodged the two kagune would dislodge themselves and attempt a two pronged attack aimed at the ribs coming from both angles.
-----
SPD 5 [+1] | STR 3 [+1] | DFN 4 [+1] | ADPT 5 [+1] | LNG 4 | STM 4 [+1] [Activated]
QUOTE POST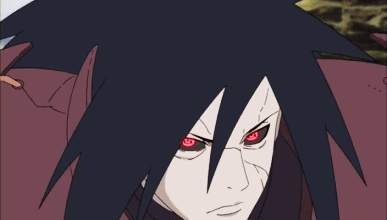 User(s) browsing this thread: 1 Guest(s)
---






I. The cbox is a place for everyone to communicate and feel welcomed on the RP. Friendliness is key to a happy Othello.

II. Do not advertise other RPs; talking about other RPs is perfectly acceptable, but no links.

III. Do not pester staff about profiles and registrations. They see them, they will get to them.

IV. Feel free to ask any questions in the cbox. The cbox is home to a lot of informational people and the best way to get someone's attention.

V. To find your way back to Othello, here is a direct link: Othello´s maw

VI. If you live and breathe Othello's air, and never post in the forum he will be one very unhappy fellow and presume to eat your soul.
SUPPORT THE COMMUNITY
Devil's Backbone as most of you know is a paid for monthly domain. We could have went with proboards, Jcink or InvisionFree to host Devil's Backbone but then we'd have nasty things such as a TOS (terms of service) that limit our ability to have rated R threads. We also have alot of fancy coding freedom on this domain which would be unavailable to us through other forum providers.

If you enjoy Devil's Backbone and want to support the community please make a donation, even if it's $1.00. Every bit helps! All donations will be put towards the premium cbox and hosting bills.