Anne Langley




ALIGNED WITH HAILING FROM

20th Ward Pawn

PLAYED BY -

SwordOfTheWest & Sicarius
❝ THREAD TITLE:

FRIENDLY SPARRING [CCG]

❞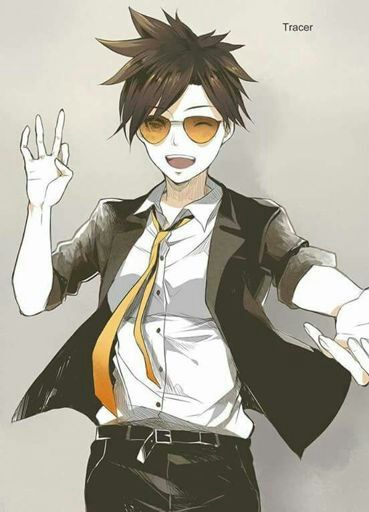 BANG
BANG!
ATTACKING IS
SIMPLE!
"Ugh!"
Another one bites the dust!
That was the line of thinking that currently ran through Pawn Anne Langley's mind as she witnessed her poor co-worker collapsing on the mat rather harshly. He had been just a tad too slow and gotten his face full of one her wooden practice batons. The strike had got him right on the temple and for a second Anne was worried she had overdone the speed again, seeing as the young man was currently reduced to twitchy, moaning mess.
"
Uh…ya ok there buddy?
" Her Japanese was perfect, even though a bit of her German accent did manage to shine through her melodious, upbeat voice.
Anne stood on the blue mat with a slightly uneasy expression on her pretty face; pale, smooth skin and big amber eyes that held a degree of worry as they eyed her newest victim, even if the smile on her face remained persistent.
It would be a shame if she somehow disabled a fellow Investigator on her first day in Tokyo, but sparring had always been so much fun!
She was dressed accordingly to the situation and place she was in, with black yoga-pants and a snug, white tank top. The gymnastic facilities in Chiyoda HQ were positively
huge
, white walls all around with giant, reinforced windows that offered a view of the Ward below. The CCG spared no expense in keeping their ranks fit and ready for duty, the sleek, black machines and weights that littered the place and were currently being used by dozens of off-duty personnel and trainees were of state-of-the-art.
The sparring mats, blue in color and the size of boxing rings had been her favorite spot so far.
Some guy who thought he was charming probably thought he could cop a feel if she sparred with him. Anne, energetic as she was, had immediately seized the opportunity to indulge in her favorite pass-time after sleeping: Fighting.
She had marched up to the mats and proudly declared that she would take on any opponent that dared to challenge her.
With her pretty face, small frame and messy chestnut hair; she didn't look particularly intimidating and the crowd that had gathered around the mat had mostly showed up to hopefully witness a cocky rookie to be put in her place.
Well…she had dashed those hopes. She had started with a Bo staff, worked her way to a practice sword and finally indulged herself with a pair of wooden Batons after beating about a dozen contenders up.
The men and women around her couldn't completely wrap their heads up around the fact that this tiny, laughing woman had been beating them silly, the defeated fighters slumped around the mat in varying degrees of pain and humiliation. The foreign rookie had somehow proven way too fast for anyone to handle.
And now she was getting kinda bored, she thought as she tapped the mat with one of her barefoot feet and spun the Batons in her hands in a display of handling and reflexes with the practice weapons. This was too easy, she thought the Japanese branch was supposed to be good! They were the ones fighting the big war and all that.
Deciding that the guy writhing on the mat would probably ok, she set herself on continuing this little exercise, if only because she had truly nothing better to do in the moment and working her muscles from time to time was indeed enjoyable, she thought with a laugh.
"
So who's next?
" She chirps to the crowd with a beaming smile and a tone that most would describe as way too eager for her situation.
❝
☑ TAGGED: | ✎ WORDS: 000 | ✉ NOTES:
TEMPLATE © ZODIAQUE OF DECADENCE
QUOTE POST
Dontcha worry luv...Cavalry's here!
Nisei Hikari




ALIGNED WITH HAILING FROM

Junior Member
PROFILE:

WEAPON:

STATS:

INFLUENCE POINTS:
250.00
❝ THREAD TITLE:

FRIENDLY SPARRING [CCG]

❞
Certainly an interesting sight it was to see so many people get beaten down by the energetic Anne Langley. Why, she had remembered her as soon as she was a spectator. Always great at combat practices and while not as experienced as her brother she imagined, certainly no stranger to trouble. From the spectators, a woman had approached the woman in front of her, adjusting her glasses with her right hand and speaking very clearly in German.
"You know, that's quite the skill you've got there. It's been too long my old friend."
Stepping closer to let Anne see her closely, Nisei Hikari had smiled a slight grin.
"Welcome to Japan."
Opening her arms wide, she prepared for a tackle hug from her best friend in the academy and in their childhood in Germany. Perhaps she had heard of Hikari's promotion to Bishop of Nerima? It didn't matter. This was a meeting of friends, not workers.
"Now, I believe that you'll be looking forward to a training partner that won't get knocked out of the ring so easily. Go easy on me though, you know I never was the best fighter…"
Though that must not be so true considering the fact that she was a Bishop now. Thing is, fighting a ghoul and fighting an Anne Langley were two different things. Why, she remembered how her older brother sure gave a "fight" after their trip to the movie theater. She was still sore after that encounter. Innuendo to the reader aside, Hikari had taken liberty to step aside and grasp a bo staff which was flexible. It was the kind of weapon she was most familiar with after all.
"So...how's the job been for you lately?"
Spinning the staff rapidly in her hands, she twirled it around her body before stopping in a defensive grip with both hands held around shoulder length of the weapon.
"I heard from your brother recently that you seem pretty excited to get started on some real missions, that is if you haven't already."
Prepared for combat, Hikari sighed lightly as her legs were spread enough so that she could dodge aside with ease, twirl to deliver her counter attacks, and eyes seemed focused for Anne. This was going to be...quite the interesting meeting. She was prepared to play the defensive role considering the fact she knew that Anne wasn't exactly the gentlest of fighters. On top of that, she didn't really know what to expect from her after all these years. If she was anything like Kai, she was flexible...probably more than he was and could still hit pretty hard. Well, of course she was. She just saw her take down a dozen or so opponents over a period of time. Hikari's analytical nature was kicking in. Now to see what it would do for her.
10-28-2017, 11:06 AM
(This post was last modified: 10-28-2017 11:09 AM by Nisei Hikari.)
QUOTE POST
❝ THREAD TITLE:

FRIENDLY SPARRING [CCG]

❞
ACT NUMBER
SCENE NUMBER
Working out her robotic arm was something of a task in futility. It did not work as normal muscles do. The mechanisms may wear out over time, but unlike muscle tissue, it does not repair itself with new tissue. It does not come back stronger than before. For that purpose, she didn't bother to balance her work out between her arms. It certainly drew a few questioning stares till they saw the metal arm. Or maybe it was because she was a small pale kid in the middle of a CCG training facility. She was an odd site indeed. She didn't even have her usual contacts in, leaving her red eyes to peer out at the assembled doves around her. The next surprise for most was when they noticed the intensity of her work out. It easily stood up to many of the adults within the room. She might be lazy and is by no means was she what one could call driven, and yet still she understood that staying at peak performance was important. Especially when she needs to swing the sheer weight of migi around. It was far too heavy for the average human to wield. Even in it's stored state within her arm, the metal was quite heavy.
Still, it did not take her long to notice a growing crowd surrounding the sparring mats. To draw that kinda crowd... The kid had to see this. Abandoning her weights, the girl quickly pushed through the crowd to get to the front, witnessing the end of yet another duel. She couldn't help but giggle, not seeing so much as a scratch on the strange pretty lady. She was about to step forwards herself to challenge the lady when someone else popped up faster. Bugger. Still, it gives her a chance to pick out a practice weapon for herself. Scampering over to the racks, She observes the two interacting briefly before browsing through her options.
Let's see here. Batons of various sizes. Staves. Boffer swords. Briefly, she picked up a heavy hammer like tool, yet even that didn't really suit her style of fighting. Finally she settled upon a large oblong shield, which she suspects is usually supposed to be paired with another weapon, but instead, she only takes shield, sliding up onto her arm as she approaches the mats once more. Huh? Weren't they gonna fight already? Well, perhaps She'd get to watch the two doves fight. Should be fun, and she can learn of this seemingly impressive chick's style of battle.
See the mirrors
of a wolf
behold the Pathfinder
| | | |
| --- | --- | --- |
| ☑ TAGGED: --- | ✎ WORDS: 000 | ✉ NOTES: --- |
TEMPLATE © ZODIAQUE OF DECADENCE
QUOTE POST
Anne Langley




ALIGNED WITH HAILING FROM

20th Ward Pawn

PLAYED BY -

SwordOfTheWest & Sicarius
❝ THREAD TITLE:

FRIENDLY SPARRING [CCG]

❞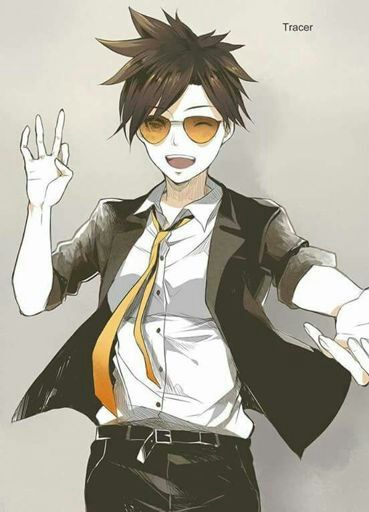 BANG
BANG!
ATTACKING IS
SIMPLE!
Figures, they were all chickening out now. Most of the crowd looked either flabbergasted or unsure of themselves, darting glances between her and her downed victims with a mixture of fear, shock and apprehension.
But as fate would have it, one brave soul would reach out to challenge her once again.
A brave soul she knew too well.
Of course she took the hug-bait.
She loves hugs!
In a flash Anne had cut the distance between them and Nisei Hikari, her old childhood friend, still with her cold demeanor and those big glasses, suddenly found herself trapped in bear-hug of tremendous strength as Anne literally hoisted her up from the ground as he embraced her old friend like a long-lost teddy-bear.
"
OhMyGosh! OhMyGosh! OhMyGosh! It's so good to see you! How you've been!?
" She frantically asks in her usual rapid speech pattern and excited tone. A familiar face was always good, especially if it was a friend's. And oh they were good friends! She could still remember those times where they ran around the streets having all sorts of fun.
Realizing that she may have been smothering her Hikari, she quickly loosened her grip, taking a bit of distance while still keeping her in her arms as she lets out a sheepish laugh.
"
You've filled up quite nicely
" she teases, carefree and bold, as always "
So, wassup? Heard you got yerself a nice promotion. Bishop Hikari huh?
" She exclaims with a whistle, Anne was happy for her, she remembers cheering out loud, even alone in the solitude of her room, when she heard the news.
She arched an eyebrow at her challenge. Anne did not underestimate her, Nisei was an even bigger genius than she was, having even killed a Ghoul before her graduation and graduating earlier than both her and Kai to top it off. If that wasn't enough, she already had combat experience from working in Tokyo and despite not being as informed as her brother, she knew that one did not get to Bishop in such a short notice without a nice kill-count.
But she also knew that Nisei had always been more dedicated to the engineering part of their education and often relied more on smarts than the pure combat instinct one usually had to rely on fights, an instinct Anne was acutely in tune with.
She was the Ace of the Academy, fighting just came naturally to her.
"
You sure?...I mean, I know you must have gotten some kills n' all but you know…I get kinda…passionate when fighting…
" she questions with a nervous laugh, Nisei was a dear friend of her, it would be quite troublesome if she managed to somehow injure her here.
But in the end she shrugged, nodding with a beaming smile as she let out an optimistic "
Alright!
" and made her way to the opposite side of the mat. It was about time she fought someone who didn't go down in her first counter-attack.
Her brother?
"
You hang around with Kai now?
" she asked with a puzzled look on her face, that didn't sound like him at all "
Figured he'd be stuck on the field all day with how he is
" she explained with a shrug and a chuckle as she rolled her eyes. She'd have time to ask about her brother later.
Now it was time to fight!
Bo staff, figures. Defensive stance, good footing, classic Nisei.
This should be fun.
A grin widened in her face as she held her wooden batons almost lazily at her sides. She did not need a stance with her speed and not having one all the time helped her to be unexpected. To read her moves would be difficult.
She tapped one of her feet, once, twice-
And then she was off! Faster than a flash of lighting, Anne dashed forward with both weapons, one of the batons held in an ice-pick grip. The first one came down like a guillotine from a above, Anne appearing like grinning blur before the woman as she aimed the weapon at her staff, intent on keeping the weapon in place for the moment as she firmly planted one of her feet on the mat to stabilize her speeding frame. The other one would use the momentum to swing a low kick a her friend's ankles in an attempt to break her footing and balance before taking full advantage of said momentum to spin on the ball of her foot. This movement should theoretically deliver her to Nisei's side, where she would quickly strike with the baton held in an ice-pick grip in a swift attack directed to the back of her head.
Fast, precise and graceful.
Langley style!
❝
☑ TAGGED: | ✎ WORDS: 782 | ✉ NOTES:
TEMPLATE © ZODIAQUE OF DECADENCE
QUOTE POST
Dontcha worry luv...Cavalry's here!
Nisei Hikari




ALIGNED WITH HAILING FROM

Junior Member
PROFILE:

WEAPON:

STATS:

INFLUENCE POINTS:
250.00
❝ THREAD TITLE:

FRIENDLY SPARRING [CCG]

❞
Ah yes, her friend was utterly ecstatic to see her again. One could perhaps compare it to how a dog acts after seeing their owner come back from a long day at work. Except no dog had the strength of an Anne Langley and her killer bearhugs of death. She gagged slightly as she felt her spine straightened, and then smiled before she was slightly less suffocated. A light blush on Nisei's cheeks at the mention of "filling out quite nicely." Looking a bit sheepish, she took liberty to look upon Anne's own figure.
"Still Flat Chested I see."
More like stating the obvious as compared to making fun of her. Having been asked of her rank, she only nodded before inviting Anne for a spar.
"Yes, I'm very much aware of how much you like to beat things up. So, I suppose I'm going to need to show you where else I've filled out."
The spar was beginning, and what she saw was one tap of a foot, two, then a launch of speed. Nisei's analytical eyes stared down Anne, following her movement pattern. She moved as fast as an Ukaku Ghoul did, and that was a praise that few pencil pushers would have in the CCG. However, her movements were predictable based on movement. A rapid striking opponent was good...but ultimately it would be something that was ineffective against Hikari's minimalistic movement fighting style. She was already well aware that Anne was a heavy hitter, so why bother taking such hits?
As the guillotine had dropped, she simply sidestepped, having the preparation to do so, twisting her staff so the lower half would twist and smack the Langley right against the arse as her blow would make it so that she'd of course lean forward making it the opportune place to strike.
"You're rushing too much Annely."
A little nickname combining her first and last name together. The whiplash sound of a wooden staff smacking a butt didn't sound pleasant. However, the white haired girl proceeded to place her hand upon her rump, rubbing it lightly, then pushing her off.
"Now...let's try this again."
Stepping backwards, she'd put herself at distance, looking to teach her childhood friend a thing or two about how her fighting style was. They haven't seen each other in years. It would be a good time to catch up. Having essentially groped Anne in front of all these people, Hikari gave a light wink before her staff was ready to strike once again.
"You're a good fighter. But I didn't become a Bishop by doing nothing."
11-04-2017, 12:53 PM
(This post was last modified: 11-04-2017 12:55 PM by Nisei Hikari.)
QUOTE POST
Anne Langley




ALIGNED WITH HAILING FROM

20th Ward Pawn

PLAYED BY -

SwordOfTheWest & Sicarius
❝ THREAD TITLE:

FRIENDLY SPARRING [CCG]

❞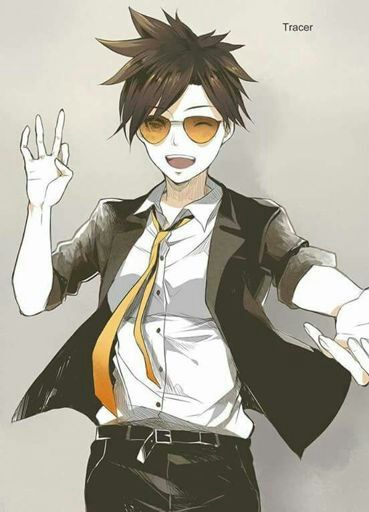 BANG
BANG!
ATTACKING IS
SIMPLE!
She didn't like to beat stuff up!
She LOVED it.
Which was why she had an issue when her magnificent strike hit nothing but air, her friend sidestepping before her staff could take the blow as it was supposed to do. Huh, figures, at least she was already doing better than most, Anne Langley saw the world in slow-motion, eyes darting abnormally fast to catch Hikari's frame as she prepared to conduct a strike.
Hmpf, analytical or not she was still slow.
The foot she had firmly planted on the ground was used to brace herself as she quickly bent her knees to propel herself upwards, knees close to the torso as she avoided an attack apparently aimed at her (rather good looking thank you very much) butt.
Well ain't we naughty?
Landing moments later on the matt in a perfect landing, the Langley sister was already in the process of scrunching up a retort. Rush? She didn't rush dammit!-
Did she-
Did she just touch her butt?!
Yelping and jumping up in a manner more fitting to a cat thrown to a pool of water, Anne put distance between them as she hurriedly back-stepped and assumed a panicked battle stance resembling the Crane stance from Karate Kid, with a foot on the ground while the other was raised to her torso with both batons held high above her head, apparently ready to bash anyone's head in if they came to close as she sported a rather sheepish expression, accented by the crimson blush that stained her features.
T-that was totally cheating!
Her eye twitched.
"
I'll show you rushing…
" She muttered under her breath as she cracked her neck in a menacing display with a grin and an eager snarl. That's more like it! A challenge! That cheeky minx! She was going to show her! Oh she was!
The thoughts of sweet, sweet vengeful violence rang sweet in her mind as her grin expanded and her eyes widened in a slightly deranged expression.
Alright she could handle one…how about a few dozen! Anne charged like a speed demon, batons transformed into a violent blurry storm of movement. High, middle, low, she was aiming for everything with an overwhelming wave attack filled with intensity and precision that rivaled Bikaku barrages. It would hopefully break through her stalwart defense with sheer violence alone. If not that, it would at least wear it down. The young woman held a deranged grin on her face letting all in the gym know that she was probably enjoying the chance of an actual challenge, many victims that had fallen before Hikari witnessing in horror that the small woman had not even used a fraction of her speed or technique with them.
❝
☑ TAGGED: | ✎ WORDS: 428 | ✉ NOTES:
TEMPLATE © ZODIAQUE OF DECADENCE
QUOTE POST
Dontcha worry luv...Cavalry's here!
❝ THREAD TITLE:

FRIENDLY SPARRING [CCG]

❞
ACT NUMBER
SCENE NUMBER
Most people who know Chihori would not describe her as analytical. In fact, most would call her impulsive and foolish, jumping from one crazy train of thought to the next. Intelligent, sure, but focused? Almost never.
At least until they see her fighting, or even watching an interesting fight. And a plucky rookie taking on any challenger among a group of experienced ghoul hunters without taking a scratch? Now that had the kids attention.
She was not dissapointed, although already she was picking apart the prodigy's style. She was fast. Almost blindingly so. And yet almost utterly predictable so far. As this latest challenger had shown with just one move, much to Chihori's amusement. And not to mention that of her inner shipper.
Still. She couldn't be the only one who saw that. Dai kicked her butt all the time. She was smart, but... really? Honestly, so far, Chihori's money is on the chick with the staff. Judging by the whispers in the crowd. The rookie was called Anne? Makes sense as she does look pretty foreign.
Ah well. Whatever the case may be, time for her to keep watching.
See the mirrors
of a wolf
behold the Pathfinder
| | | |
| --- | --- | --- |
| ☑ TAGGED: --- | ✎ WORDS: 000 | ✉ NOTES: --- |
TEMPLATE © ZODIAQUE OF DECADENCE
QUOTE POST
User(s) browsing this thread: 1 Guest(s)
---






I. The cbox is a place for everyone to communicate and feel welcomed on the RP. Friendliness is key to a happy Othello.

II. Do not advertise other RPs; talking about other RPs is perfectly acceptable, but no links.

III. Do not pester staff about profiles and registrations. They see them, they will get to them.

IV. Feel free to ask any questions in the cbox. The cbox is home to a lot of informational people and the best way to get someone's attention.

V. To find your way back to Othello, here is a direct link: Othello´s maw

VI. If you live and breathe Othello's air, and never post in the forum he will be one very unhappy fellow and presume to eat your soul.
SUPPORT THE COMMUNITY
Devil's Backbone as most of you know is a paid for monthly domain. We could have went with proboards, Jcink or InvisionFree to host Devil's Backbone but then we'd have nasty things such as a TOS (terms of service) that limit our ability to have rated R threads. We also have alot of fancy coding freedom on this domain which would be unavailable to us through other forum providers.

If you enjoy Devil's Backbone and want to support the community please make a donation, even if it's $1.00. Every bit helps! All donations will be put towards the premium cbox and hosting bills.